Send Inquiry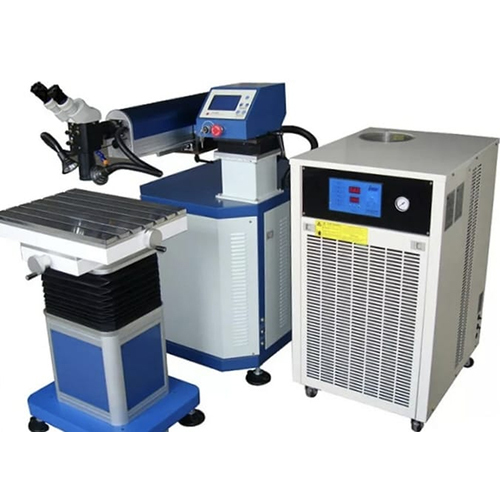 Product Description
The SPM Laser Welding is used for different applications like welding SS stator and end rings in submersible pumps and lower rollers for conveyors. Further this welding machine can be easily installed and have less maintenance needs. Laser welding is a process used to join together metals or thermoplastics using a laser beam to form a weld. Simply put, laser welding is a process in which lasers are used to melt the material on the surface of a workpiece. SPM Laser Welding is very efficient.
Frequently Asked Questions:
1) Is laser welding better than MIG welding?
Laser welding offers travel speeds that can be five to ten times faster than TIG welding and three to five times faster than MIG welding in some applications. It's also a good alternative to resistance spot welding in many applications.
2) Is laser welding stronger than TIG?
Hansen added that lasers ability to penetrate deeply into material multiplies its advantage over traditional welding.
3) What is laser welding machine?
Laser beam welding (LBW) is a welding technique used to join pieces of metal or thermoplastics through the use of a laser. The beam provides a concentrated heat source, allowing for narrow, deep welds and high welding rates.
4) Does laser welding need gas?
Welding gases play an important role in laser welding. Apart from protecting the molten metal and heat-affected areas of the workpiece against the ambient atmosphere, the right gas can increase the welding speed and/or improve the mechanical properties of the weld.
Enter Buying Requirement Details